The demand for Information Technology (IT) Security professionals is growing at a crazy speed because of the various breaches. Organizations are looking for bright and resourceful personnel to fill these positions. This ultimately is driving recruitment of professional IT Security talent on a daily basis to the point that almost all colleges have an IT Security program. Not to mention the certification game. If you have a Security +, CEH, CISSP, CASP or OSCP, you are good. When you are already in the field equipped with a degree or certification, your phone and email is constantly flooded with emails from hungry recruiters who have found your resume based on key words with no care for how old the resume is. So, I guess it's like Oprah all over again….you get a security job and you get a security job…. EVERYONE GETS A SECURITY JOB!!!!
However, changing from one career such as IT Support to IT Security can be a slow process if your resume workout plan is not right and tight. Don't get me wrong you will eventually get there; just that you could get there faster if you get some resume bench presses on. That being said, if you're trying to get in the field with your technical resume but want to get notice by recruiters for IT Security jobs primarily, listen closely….. Here is how I went about it.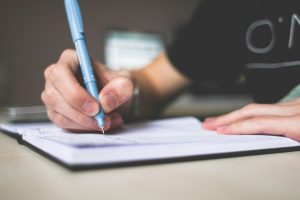 The key thing when starting the resume workout plan is DO NOT stretch the truth on anything that you ever actual did at your current job. For example, "Alice built a pfSense firewall for her lab environment and then states on her resume that she built and implemented a pfSense firewall solution….Really Alice??? No, don't be that person. So then, how do you convert your resume and other skills from an IT Support personnel to a Security professional….well come closer. This is not difficult if you are a technical writer, but if not then here are a few steps that might help with that first pull-up.
First and foremost, it will take multiple revision, iteration and interpretation of your current skills to fit into the IT Security jargons. The good thing is that this can be done in a single day. However, don't beat yourself up…it took a while to get my weight up so you can do it too. How your current technical resume reads will not pick up traction from an IT Security standpoint as it relates to HR key word searches if it does not have the proper security lingo. This is because some of the wording that these recruiters and organization are looking for can be a bit specific to regulations, industry or agencies. Therefore poll your resume and see what skill you have that translates to IT Security and highlight those. For example:
You don't want to be seeking an opportunity for Information System Security Officer (ISSO) but your resume still reads like a support personnel and not a IT Security professional. As you know, you will get several offers for jobs that are true to the skills you already have but none for the path you want to go.
Recommendations:
Talk to people in the IT Security field and find out what a day in the life of an IT Security professional is like.
Talk to them about the various roles in IT Security field to see where you can align yourself and see where your areas of interest are.
Review other IT Security professional resumes on job site and see how they write about similar task that them and you share.
Review job requisition of your desire position to see how your current skills meet the requirements.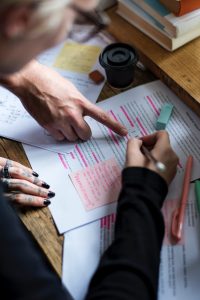 Now comes the fun part, translating your current position task into IT Security lingo. This is where your WORD KUNG-FU comes into play. To get noticed on these job sites, you are required to show these recruiter your moves and being able to speak fluidly about your current roles in security terms. For example: Bob is an Active Directory Administrator who ensures user and objects have the appropriate access. This is how it may show up on his resume….
System Administrator
ABC organization – March 1999-May 2001
Managed Windows 2012 R2 Active Directory for users, objects and services.
While for an IT Security professional translation maybe…
System Administrator
ABC organization – March 1999-May 2001
Enforce the organizations access control policy/procedures to ensure users, objects and services are managed with Windows 2012 Active Directory.
Does both of these sounds the same or hitting the same objective? Which one do you think the recruiter looking for an IT Security professional is more incline to contact? Just a thought…and therefore the reason why The Resume Workout Plan is critical to your success and not waste time.
Extra recommendations:
Have an IT Security professional review and provide feedback on your updated resume to confirm your weight is up.
Lastly, after talking to a few IT Security professionals, identity someone that you are comfortable working with and ask them to be your mentor. Once you get your foot in the door somewhere align, yourself with someone that can be a Sponsor or Champion for you. This will help open doors and opportunities for you as you rise up in the ranks.